Acupuncture for Fertility in Richmond, VA
Need Some Help Getting Pregnant? Ever Tried Acupuncture for Fertility?
You'll find it to be a breath of fresh air.
You Must Be Tired and Stressed. Let Us Take Care Of You.
Keep Reading.
Or Just Scroll Down To Our Patient Reviews.
Do You Have Any Of The Following Conditions?
If So, We May Be Able To Help.
If you are suffering from infertility you understand the invisible pain and suffering women silently undergo when they are struggling to get pregnant.
"I had been trying to get pregnant for several years. My AMH was low, and I am over 40. IVF hasn't worked and I am so stressed"
There can be many different causes of infertility, but there are some that Western medicine overlooks. These types can be difficult to resolve on their own.
"I feel like I can't focus on anything. I feel sad or anxious all the time. I think the hormone injections are not helping my mood!"
Going through IUI's and IVF's can be absolutely miraculous, except for when it isn't. So why can some women get pregnant, and some women struggle?
"My life was no longer my own."
But if your body needs support and healing? What if you would rather ask WHY the infertility exists? What if you want to make your body healthier for a natural pregnancy?
While we consider ourselves to be very much an integrative medicine clinic, these are not questions you will likely find addressed at a typical fertility clinic.
Maegan has been successfully treating difficult cases of infertility for over a decade. 
She uses the time-tested science of acupuncture for fertility and integrates it with modern medical advancements that encourage healing, reduction of inflammation, and hormonal balance.
Research also shows that the effects of acupuncture tend to dramatically reduce the amount of time it takes to get pregnant. 
It can even help with difficult to treat cases like low AMH, and issues with ovulation, quality of eggs, and ovarian reserve.
Correctly prescribed Chinese herbs only improve upon these odds in our significant clinical experience.
"I will say that my experience here was wonderful. I had begun to think I would never get pregnant again, and now I am 12 weeks pregnant. I was between IVF cycles and got pregnant naturally! 
Results, of course, are not guaranteed, but we do track your progress closely, typically by monitoring changes in your basal body temperature chart from month to month. The quotes above have been taken from our patients or their reviews.
Are You a Candidate For Acupuncture For Fertility ? Here Is How We Find Out.

Step 1
We have an in-office acupuncture consultation. We analyze your goals, and determine if you are a candidate for care at no risk to you.

Step 2
We give you a customized strategy, which lays out the path to success. Then, you start acupuncture!

Step 3
We track closely what happens between visits, so that we are sure you are getting results.
Worst case scenario, you meet some nice people and an acupuncturist who cares about you.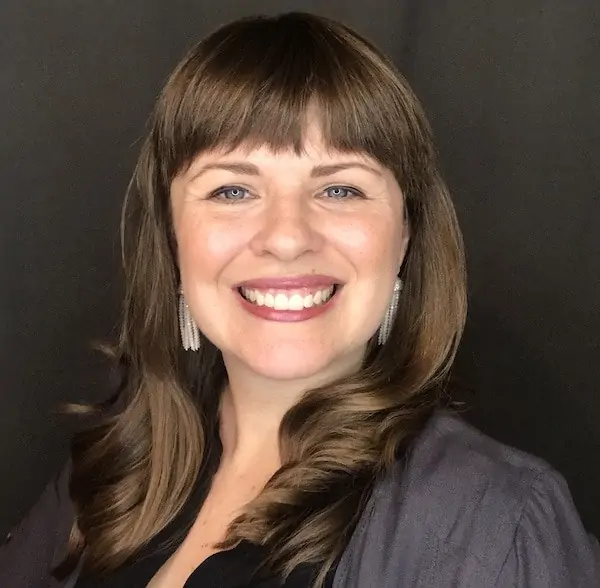 Struggling to get pregnant can really zap your quality of life. Acupuncture for fertility is a wonderful option for many women struggling to get pregnant.
At our clinic, you'll find empathy, patience, and a strategic plan to maximize your body's health.
Our Virginia Board of Medicine certified acupuncturist has helped thousands of patients with hormonal imbalance, fertility and more using acupuncture in Richmond, VA.
If you'd like to learn more about Maegan Hodge, Licensed Acupuncturist, you can click here.
We Have The Best Local Reviews for Acupuncture in Richmond, Va
If you are still considering acupuncture for fertility, read on. Our patients are the lifeblood of our clinic, and the reason we are happy to show up to work every day. Namely, we take utter joy in watching their process. A patient will often undergo a complete transformation during their time with us. Someone can go from being miserable, unhappy, sometimes even crying during their consultation to brighter and happier and smiling and laughing over a matter of weeks or months.
Of course, not everyone gets those kinds of results, but we do everything we can to make sure that you do. Primarily, we also monitor you closely to make sure that if you are coming for the duration of your program that you are getting results. We accomplish this by having you fill out weekly progress charts and periodic outcome assessments to check progress. If a patient is not responding to care, we are always happy to get you a good referral.
In summary, if acupuncture for fertility is something that you have been considering, we hope that you will give it a chance. It can be a big leap of faith for many people who have not experienced it yet, but these are our favorite kinds of patients. We take pride in helping you feel comfortable with the process!