Tried Everything? We Specialize In That.
We pioneer cutting-edge, innovative medical solutions. And, we provide the highest-rated acupuncture in Richmond, VA.
We treat COMPLEX CONDITIONS like chronic pain, hormonal concerns, infertility, digestion (IBS, etc.), anxiety, depression, and more.
We only accept patients if they are good candidates for care. Find out if you are – book today.
It's so much more than acupuncture alone. Read about our services.
Looking for Acupuncture in Richmond, VA?
Our acupuncturist, Maegan Hodge, specializes in chronic, and difficult to treat conditions such as:
Chronic Pain, Hormonal Concerns, Infertility, Neuropathy, Digestion Issues, Anxiety, Depression, Fibromyalgia, and more.
We also offer complimentary consultations to help determine if you are a good candidate for care.
How do we get you there?
First, we establish your most important health goals.
Second, we create a treatment plan together including the services that are the best fit for YOU.
Third, we track your progress as time goes by to make sure you are on track to meet your goals.
We believe it is possible to:

Feel more healthy, clear-headed, and energetic.

Increase your productivity at work and at home.

Reduce your pain levels and improve your quality of life.

Feel supported by acupuncture providers who have time to listen.

Feel more healthy, clear-headed, and energetic.

Increase your productivity at work and at home.

Reduce your pain levels and improve your quality of life.

Feel supported by acupuncture providers who have time to listen.
Failing to take action on your health problems can have unexpected costs.
You might feel like you are dealing with your health problems A-OK, but have you stopped to think about how they are impacting your life?

Step 1
We have an in-office acupuncture consultation. We analyze your goals and determine if you are a candidate for care at no risk to you.

Step 2
We give you a customized strategy, which lays out the path to success. Then, you start acupuncture!

Step 3
We track closely what happens between visits so that we are sure you are getting results.
Worst case scenario, you meet some nice people and an acupuncturist who cares about you.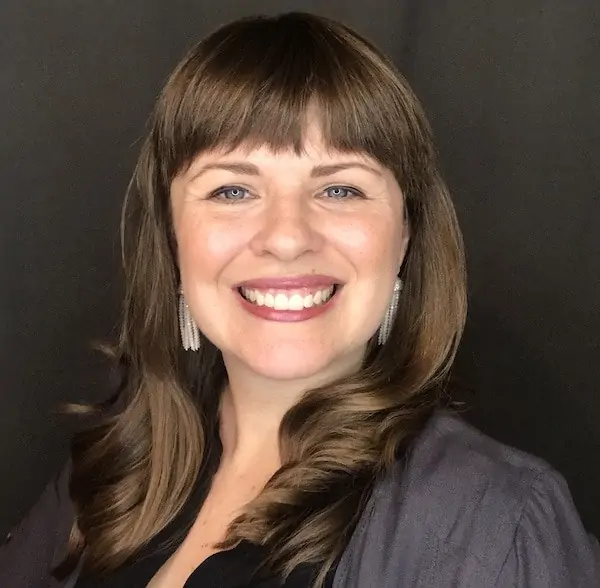 Being sick or in pain can really zap your quality of life. We understand because we've been there ourselves, and we know from personal experience that acupuncture can save the day for many patients struggling with many types of conditions. This gives us our edge.
Our Virginia Board of Medicine certified acupuncturist has helped thousands of patients with chronic pain, fibromyalgia, neuropathy, fertility and more using acupuncture in Richmond, VA.
If you'd like to learn more about Maegan Hodge, Licensed Acupuncturist, you can click here.
We Have The Best Local Reviews for Acupuncture in Richmond, Va
Our patients are the lifeblood of our clinic, and the reason we are happy to show up to work every day. Namely, we take utter joy in watching their process. A patient will often undergo a complete transformation during their time with us. Someone can go from being miserable, unhappy, sometimes even crying during their consultation to brighter and happier and smiling and laughing over a matter of weeks or months.
Of course, not everyone gets those kinds of results, but we do everything we can to make sure that you do. Primarily, we also monitor you closely to make sure that if you are coming for the duration of your program that you are getting results. We accomplish this by having you fill out weekly progress charts and periodic outcome assessments to check progress. If a patient is not responding to care, we are always happy to get you a good referral.
In summary, if acupuncture is something that you have been considering, we hope that you will give it a chance. It can be a big leap of faith for many people who have not experienced it yet, but these are our favorite kinds of patients. We take pride in helping you feel comfortable with the process!

If I could give more stars I would. Meagan and her staff at Centered Acupuncture and Wellness have made a huge difference in my life in just a month. I've been fighting and advocating for myself for the last two years trying to get help for my chronic pain and other issues. Not only do I see my pain becoming more manageable each week, I've also never slept better, and my anxiety has never been so low. Meagan makes you feel heard as a patient and never dismissed, which in today's Healthcare is hard to find. I am now a firm believer in the benefits of Acupuncture and herbal medicines, and I plan on being a patient for as long as Meagan practices!


Melissa R.
22:24 02 Aug 21
After suffering from IBS for almost 20 years of my life I decided enough was enough and tried acupuncture. After three weeks with Maegan my stomach has already drastically changed for the better. I could not be happier with the results so far! If you are thinking of trying it, DO IT!

I came to Centered with allergy issues which Maegan diligently addressed. Since treatment started I have had significantly reduced sneezing, and post nasal drip. Sinus headaches are not longer a thing. The second phase of treatment was to help combat my stress. After a few weeks the extreme fatigue that began around 1pm daily lifted and I am sleeping so much better in the evening. I would whole heartedly recommend Maegan to anyone looking for holistic Chinese medicine and acupuncture.

I love Centered. I couldn't move my neck and had lower back issues. I was referred by a friend and was a little skeptic at first being that I never been to acupuncture before. It really worked wonders for me and especially working with Meagan. She is so awesome and really knows what to do. I highly recommend this place.

Maegan is a very understanding and truly caring woman. She listens, and doesn't waste time during the session. Extremely knowledgeable about Chinese medicine. Acupuncture has completely changed my life!

I am so pleased I found Meagan and her facility. It's been such a positive experience and I've seen great improvement with acupuncture and Meagan helping me. I never knew much about it before but gave it a chance and so pleased I did. I love my visits and the staff and atmosphere is awesome. I highly recommend!



I have had fibromyalgia and digestive issues since 2015. I started going to Centered over the summer to help manage my conditions since they were debilitating. I rarely wanted to leave my bed and my GERD symptoms were hard to manage, even with acid reducers.It was very relieving to see weekly progress between the acupuncture and the herbs. It's truly a testament to Meagan's expertise when my husband can visibly see the improvements! I plan on doing some maintenance as needed in 2021 because Meagan is really supportive and encourages wellness.The Centered team go above and beyond to prioritize sanitation and safety, which is a much needed comfort during the pandemic. I cannot recommend them enough.

Starting acupuncture treatment at Centered: Richmond Acupuncture & Wellness is one of the best decisions I have ever made for myself. I was nervous to try acupuncture, but I was so desperate to find relief from my chronic back pain I was willing to try anything - and I'm so very glad I did. When I walked into their location for the first time, I knew instantly that I was in the right place. The entire space is warm, inviting, and incredibly comforting. Maegan is all of these things as well. She listens, empathizes, and truly creates a space where you feel safe and cared for. My acupuncture treatment with Maegan has helped ease my pain so much. My appointments are honestly one of the only times in my life when I am able to fully relax. Thank you, Maegan for all the wonderful things you have done for my life. I am forever grateful. I highly recommend anyone and everyone who is struggling with chronic pain issues to give Centered: Richmond Acupuncture & Wellness a try. It might change your life for the better just like it has changed mine.

Great staff giving wonderful care in a calming, healing environment. Highly recommended if you're considering acupuncture treatment.

Maegan is great! I had a nagging shoulder injury that bothered me for years. I was looking for alternatives to surgery and prescription medications. I did an 8 week program with Maegan and the pain is gone. Dead serious!Maegan works with you to identify if she can help you on your first visit. She will tell you if she can help you or not. I truly appreciated that as a first time experience with acupuncture. I recommend checking her practice out for yourself to see if it is for you!Thanks, Maegan!

lindsey prather B.
16:05 02 Dec 20
If you've never tried acupuncture before like me, do yourself a favor and schedule a consultation. You won't regret it.I was hopeful, but still a little skeptical going into this whole experience, but Maegan has me feeling 90% better after only 5 treatments! I've been suffering through shoulder pain off and on, and a friend suggested trying acupuncture at Centered. It is the best gift I've ever given myself. I started my treatment during the pandemic, and I feel safe at every appointment because of the COVID protocols they have in place. The treatment rooms are also super cute and cozy. I wanted to stop suffering, and Maegan has helped with that immensely, but there are other unexpected benefits,too-the time away from my phone every week is amazing, I'm sleeping better, and making better lifestyle choices because I feel so much better.