Tired of Living With Your Fibromyalgia Pain? Ever Tried Acupuncture?
Try Fibromyalgia Specific Acupuncture at Centered: Richmond.
You Must Be Tired of Living With The Uncomfortable Symptoms of Fibromyalgia.
Keep Reading.
Or Just Scroll Down To Our Patient Reviews.
If you're suffering from Fibromyalgia you understand this sentiment all too well. A local resident found herself at a turning point when she noticed her diagnosis had started to take a toll on her daily activities.
"I have had fibromyalgia since 2015. I started going to Maegan N. Hodge, L.Ac. to help manage my condition since it was debilitating. I rarely wanted to leave my bed."
Fibromyalgia affects the entire body, but it affects everyone's body a little differently. To make things even more complicated, those effects can change on a daily basis.
Sometimes you're plagued with wide-spread muscle pain and fatigue, and other days it's a headache and heightened sensitivity to touch. Some nights you simply CANNOT sleep.
"Most of the time I could barely stand to be touched, and it felt like my legs were on fire all the time."
This is what it's like to suffer from Fibromyalgia. Symptoms make your everyday life incredibly difficult. Mundane, daily tasks sometimes become nearly impossible.
And too often, these symptoms are only made worse because health care providers find it difficult to understand and even more troublesome to treat.
It's characterized by widespread, often mysterious, pain in muscles, joints, and tissues.
Doctors usually suggest dietary changes, pain liniments, and prescription medications that can feel time-consuming and hard to keep up with.
Not to mention that for some, these medications have uncomfortable and sometimes severe side effects.
Eventually, this patient did her own research and discovered that acupuncture can improve the quality of life in Fibromyalgia patients without the extreme side effects.
"My life was no longer my own."
Determined to find a clinic with an excellent reputation, she discovered Centered: Richmond and Maegan Hodge.
Maegan has been successfully treating difficult to manage, chronic pain cases for over a decade.
She uses the time-tested science of acupuncture and integrates it with modern medical advancements that encourage healing and recovery from chronic pain.
What is Acupuncture? Can it Work for Fibromyalgia?
Fibromyalgia Specific Acupuncture (FSA) works in part by stimulating the nerves and the muscles. It can reduce pain, stimulate the release of endorphins, and help manage inflammation. These benefits can offer much-needed, effective symptom relief for Fibromyalgia.
Research also shows that the effects of acupuncture tend to be LONG LASTING. One large study (a meta-analysis in The Journal of Pain from December 2017) found "clear evidence that the effects of acupuncture persist over time with only a small decrease, approximately 15%, in treatment effect at one year."
Did you catch that? Acupuncture patients with chronic pain tend to keep 85% of their relief one year later.
Maegan also skillfully layers in other non-invasive therapies like sub-sensory microcurrent, to help amplify results.
This patient transformed before our very eyes! She went from mostly being in her bed to being active and engaged with her life.
"It was very relieving to see weekly progress between the sessions. It's truly a testament to Maegan's expertise when my husband can visibly see the improvements!"
If you're looking for a health care provider and a practice that not only understands your diagnosis but also has a proven solution for chronic pain, look no further than Centered: Richmond.
Our patients describe our clinic almost as enthusiastically as they do their treatments.
"I will say that my experience here was absolutely life-changing!"
Centered: Richmond is now accepting new patients but only for a limited time. Only 10 new fibromyalgia patients will be accepted per month so call (804) 234-3843 now to schedule a consultation.
Results, of course, are not guaranteed, but we do track your progress closely. The quotes above have been taken from our patients or their reviews.
We believe it is possible to
Feel more healthy, clear-headed, and energetic
Increase your productivity at work and at home
Reduce your pain levels and improve your quality of life.
Feel supported by acupuncture providers who have time to listen
Failing to take action on your health problems can have unexpected costs
You might feel like you are dealing with your health problems A-OK, but have you stopped to think about how they are impacting your life?

Step 1
We have an in-office acupuncture consultation. We analyze your goals, and determine if you are a candidate for care at no risk to you.

Step 2
We give you a customized strategy, which lays out the path to success. Then, you start acupuncture!

Step 3
We track closely what happens between visits, so that we are sure you are getting results.
Worst case scenario, you meet some nice people and an acupuncturist who cares about you.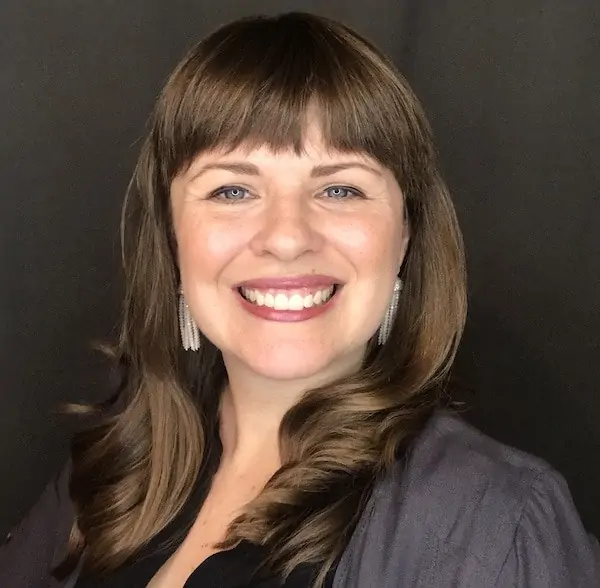 Being sick or in pain can really zap your quality of life. We understand because we've been there ourselves, and we know from personal experience that acupuncture can save the day for many patients struggling with many types of conditions. This gives us our edge.
Our Virginia Board of Medicine certified acupuncturist has helped thousands of patients with chronic pain, fibromyalgia, neuropathy, fertility and more using acupuncture in Richmond, VA.
If you'd like to learn more about Maegan Hodge, Licensed Acupuncturist, you can click here.
We Have The Best Local Reviews for Acupuncture in Richmond, Va
Our patients are the lifeblood of our clinic, and the reason we are happy to show up to work every day. Namely, we take utter joy in watching their process. A patient will often undergo a complete transformation during their time with us. Someone can go from being miserable, unhappy, sometimes even crying during their consultation to brighter and happier and smiling and laughing over a matter of weeks or months.
Of course, not everyone gets those kinds of results, but we do everything we can to make sure that you do. Primarily, we also monitor you closely to make sure that if you are coming for the duration of your program that you are getting results. We accomplish this by having you fill out weekly progress charts and periodic outcome assessments to check progress. If a patient is not responding to care, we are always happy to get you a good referral.
In summary, if acupuncture is something that you have been considering, we hope that you will give it a chance. It can be a big leap of faith for many people who have not experienced it yet, but these are our favorite kinds of patients. We take pride in helping you feel comfortable with the process!